Stretch Tents
J&L Marquees are proud to be one of the few companies in the UK to provide the beautiful and unique stretch tents. Perfect for all hospitality events, this flexible alternative can boldly go where no traditional marquee has ever gone before.
Using a special technical fabric, the stretch tents can be used to create funky, iconic shapes in a wide variety of colours. Manufactured in South Africa, the all-weather tents can be tailored for any event and will expand your mind, by any stretch of the imagination.
Whether you're organising a Wedding, Corporate event or private party, our beautiful stretch tents will transform your event into an unforgettable experience.
A mind that is stretched by a new experience can never go back. Start yours today!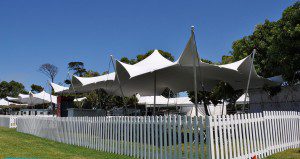 Save
Save